Browse Jobs
Browse jobs by type or location.
Featured Jobs
Your Opportunity:Experience the unique rewards and challenges of rural healthcare! Are you tired of the long commute and traffic and looking for a simpler and quieter way of life? An exciting opportunity awaits you in Edson! As a Registered Nurse,...
Nursing - Nurses/Psych Nurses
ALB00330012 Requisition #
The Rural Addiction and Mental Health Community Team is looking for an experienced, skilled, enthusiastic, and dynamic team member to fill the position of a Temporary full-time Mental Health Therapist for Cardston and Pincher Creek. This position is....
Mental Health
ALB00327271 Requisition #
Your Opportunity:As a Registered Nurse in Home Care, you help your clients find the right mix of support for their abilities and their lifestyle. With compassion and understanding, you listen to their preferences, assess their needs and help them...
Nursing - Nurses/Psych Nurses
ALB00326030 Requisition #
Your Opportunity:The Licensed Practical Nurse (LPN) works as a member of a health care team, collaborating on the delivery of care to meet the needs of patients/clients. As a Licensed Practical Nurse (LPN), you are part of an interprofessional...
Nursing - Practical Nurses
ALB00315918 Requisition #
Your Opportunity:The Community Care Case Manager functions as a case manager, coordinating and integrating services and care for clients who reside in the community, in lodges or in contracted assisted living sites. Key roles/functions include...
Nursing - Nurses/Psych Nurses
ALB00331314 Requisition #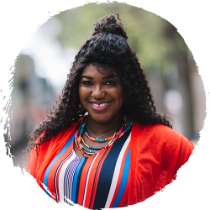 An award-winning place to work.
Imagine a supportive employer, a career that fits your lifestyle, and endless learning opportunities. With Alberta Health Services (AHS), you can have all of that, and more.
Since 2017, we have been recognized as a top employer for our efforts to create an innovative and diverse workplace that values the contributions of our employees.
No matter what your role, working with us is about making a difference – every day!