Browse Jobs
Browse jobs by type or location.
For healthcare professionals looking for the opportunity to work to their full scope of practice and utilize a broader spectrum of their knowledge, skills and abilities, this could be the career you are looking for.
Alberta Health Services
Occupational Therapist
Your Opportunity:As a member of a multidisciplinary team, the Crisis Triage Mental Health Therapist primary responsibility is to complete...
Alberta Health Services
Mental Health
Your Opportunity:An exciting opportunity exists for a new or experienced Registered Nurse to either begin or grow upon their career in beautiful Lac La Biche. Lac La Biche is a growing community where we pride ourselves on our clean air,...
Alberta Health Services
Nursing - Nurse/Psych Nurse
We are looking forward to expansion of Urology, Orthopedics, ENT, General, Gyne and Ophthalmology surgery as well as the addition of Bariatric,...
Alberta Health Services
Nursing - Practical Nurse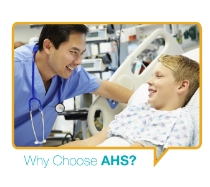 What are you waiting for?
Alberta Health Services (AHS) is full of opportunities to grow, advance, and change your career direction in a variety of healthcare settings. 

AHS promotes patient and family centred care by supporting the relationship between patients, families, and a variety of other healthcare professionals.  Find your career here!

Looking for more reasons?  We've got you covered!